Please Note: I am a participants of Amazon Affiliate program and other affiliate programs. I get a small commission when you buy the items through the links in this page. This helps me to maintain the site without incurring additional costs to you.
Beetles
Rhinoceros Beetles as Pets and Hobby – Complete Owner's Guide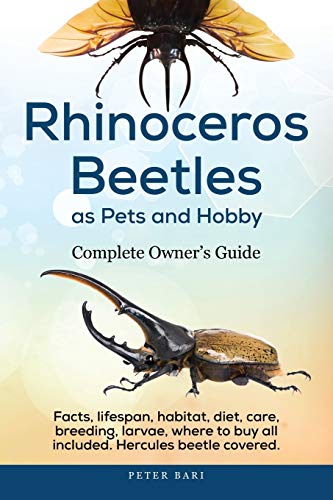 If you want to buy 1 and only 1 book on rhinoceros beetle keeping, this is the best option. It outlines the basics and practical guides on rhinoceros beetle keeping. This is a must have book for all beginners who want to keep rhinoceros beetles.
For the love of Rhinoceros and Stag Beetles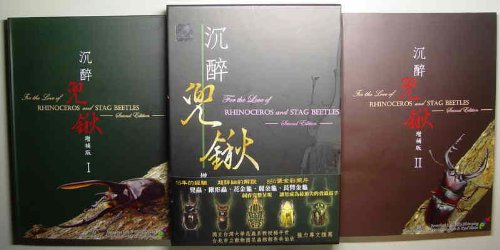 This is the first book I've read about beetles keeping. Co-authored by US and Taiwanese beetle experts, this book outlines practical guides on everything you need to know in detail about beetle keeping for various beetle species, with the focus mainly on rhinoceros, stag, and flower beetles. Unfortunately this book is quite rare due to limited prints. Grab it if you see it!
The Ultimate Guide to Breeding Beetles: Coleoptera Laboratory Culture Methods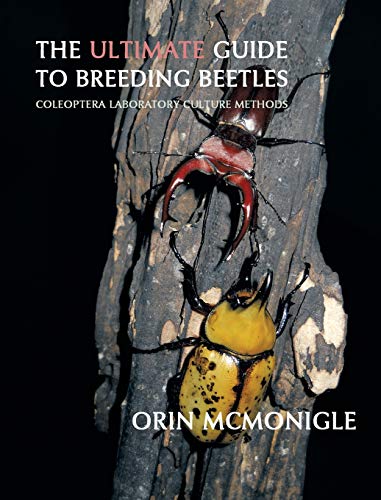 I call this book the encyclopedia of beetle keeping. It contains comprehensive information on rearing various beetles including the rhinoceros, stag, flower, dung beetles, and many other beetles. Whether you are a beginner or expert in beetles keeping, this book definitely blows your mind. While it is not cheap, it is definitely worth the money!
The Complete Guide to Rearing the Eastern Hercules Beetle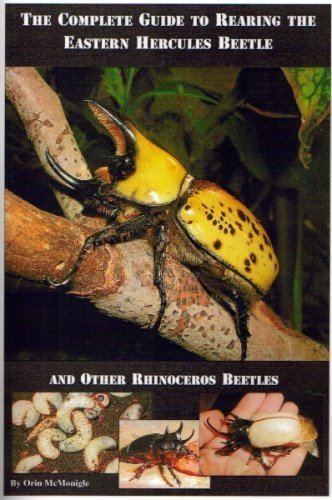 If you are interested in keeping eastern hercules beetles only, consider getting this book! It covers all you need to know about the eastern hercules beetles. Some of the information are applicable to other rhinoceros beetles as well. 
Mantis
Keeping the Praying Mantis: Mantodean Captive Biology, Reproduction, and Husbandry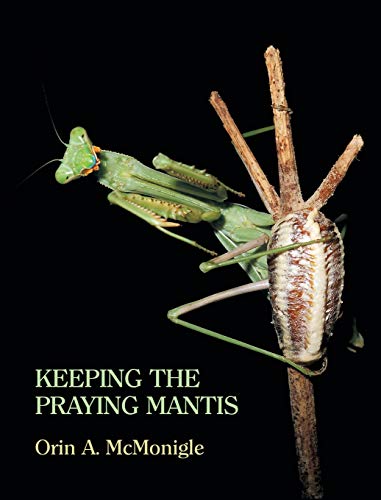 A great book on mantis keeping. Written in an easy to understand and concise manner, this is the ultimate guide that any serious mantis-keepers need to read!
Praying Mantis Ultimate Care Guide
This is a great guide for anyone who wants to start mantis keeping. It covers all the basics you need to know about mantis keeping. However, if you already have some experience in mantis keeping, you can skip this. 
Tarantula
The Tarantula Keeper's Guide: Comprehensive Information on Care, Housing, and Feeding
This is probably the most comprehensive tarantula keeper's guide out there. It covers practical A to Z in tarantula keeping, from what beginners needs to know to advance techniques that require experience to perfect them. It also covers the biology of tarantulas so that you can understand more about your new pet. I've only read the 2nd edition but and I am sure the 3rd edition will be even better!
Tarantulas and Other Arachnids (Complete Pet Owner's Manuals)
This book is extremely helpful for those who want to get straight into tarantula keeping. It covers the things that a beginner needs to know to keep tarantulas as well as how to breed them. It also describes the characteristics and behaviors of some commonly found tarantulas to help you choose your first tarantula better.
This book also briefly covers keeping other spiders and different scorpions species.
Myriapods
Centipedes in Captivity: The Reproductive Biology and Husbandry of Chilopoda
This book is great for anyone who is serious in keeping centipedes. It covers everything from the biology, identification, care and breeding. At the moment, there is no other centipede books that are as comprehensive and updated as this one.
Millipeds in Captivity: Diplopodan Husbandry and Reproductive Biology (Millipede Husbandry)
Unlike other more popular arthropods, books on millipedes are scarce. Before this book, the only millipede book that I can find is older than me.
If you want to learn more about keeping millipedes, this is 1 out of the 2 books that you can find with practical care guide and latest updates/findings.
Others
For the Love of Cockroaches: Husbandry, Biology, and History of Pet and Feeder Blattodea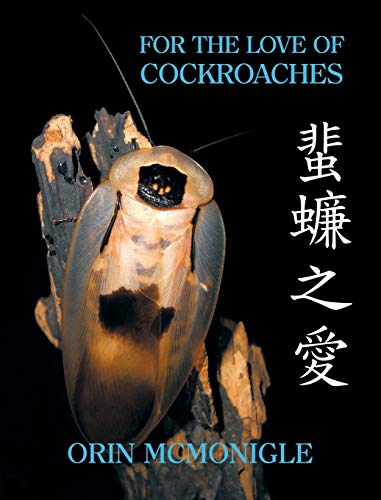 This is an enjoyable book packed with tonnes of practical information about roaches keeping! Whether you are keeping roaches as pets or as feeders for your pets, this is the "bible" for you. It brings you to a whole new world even if you are experienced in roaches keeping!
Beekeeping for Dummies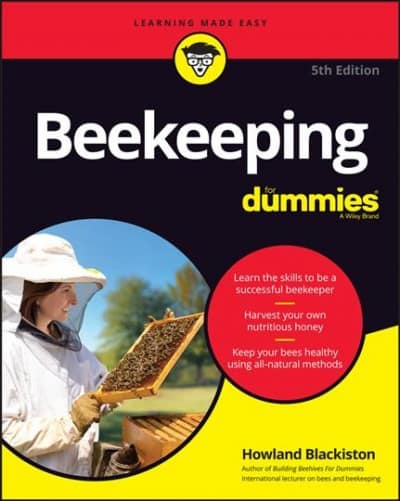 This book taught me almost everything about beekeeping. It covers everything from getting the bees, setting up the hive, taking care of the bees, harvesting and extracting the honey, tackling diseases and common issues in beekeeping. I strongly recommend you to read it if you want to learn more about beekeeping.